The Pittsburgh Steelers have placed the franchise tag on All-Pro running back Le'Veon Bell.
The franchise tag for running backs carries roughly a $12 million dollar price tag for one year of service, and the team and Bell will attempt to get a long-term contract done prior to the start of the season.
The tag will keep Bell off the free agent market, which begins March 9th, and allow the Steelers to attempt to sign him for longer than one year. However, a lot has to go into this decision of giving the All-Pro running back a long-term contract before Bell receives a healthy pay day.
The team has to think about his off-field history. Bell has been suspended twice during his rookie contract, and another slip up will have him miss at least another quarter of the season.
Also, his injury history must come into play in this scenario. Bell has yet to play in a full season, and has experienced an injury every year since being drafted in 2013.
Few hours later the Pittsburgh Steelers came through on their promise to give Antonio Brown the pay day he has wanted the past two seasons, and the prolific WR is now the wealthiest at his position signing a new 5-year contract worth $72.71 million dollars.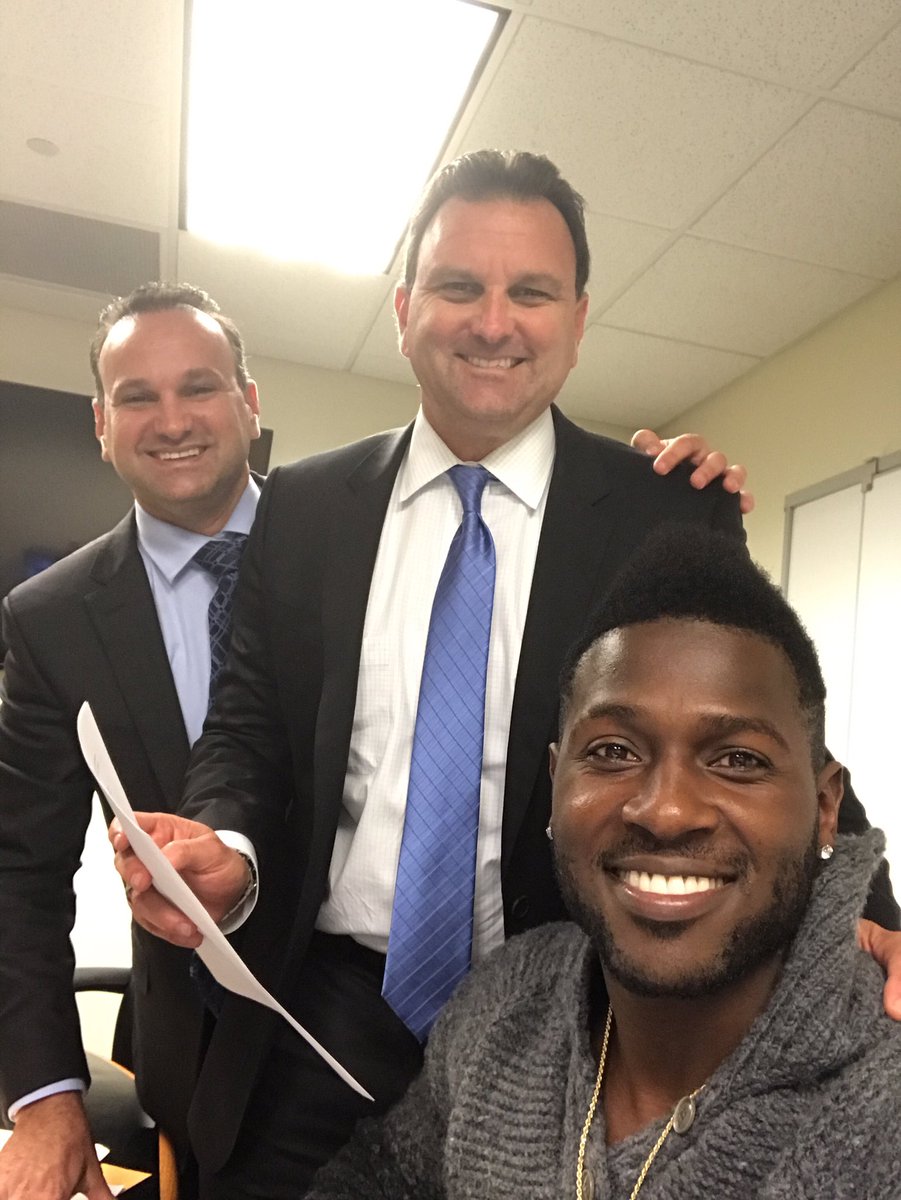 The move locks up the best wide receiver in the NFL for the duration of his prime, and also makes him the highest paid receiver in the game.
More details on the contract are still emerging, and one of those details is the contract is technically a 4-year extension, making his 5th year as the current contractual deal he had heading into the 2016 season.
Antonio Brown deal: 4-year extension worth $68 million – 17M per year over 4 years, and $18.5M over 3 years. Tied to Steelers through 2021.

— Adam Schefter (@AdamSchefter) February 27, 2017